Happitalia is part of the HAPPITALIA EVENTS group based in Nantes that has specialised in group MICE trips since 2018.
The Happitalia head quarters are based in the Garbatella area in Rome in Italy.
Emmanuel Giret, CEO of Happitalia, has had more than 15 years experience in the field of events and business trips in France. 
Project Manager specialised in both small and large-scale events (from 10 to 1000 people), he will be at your service and will reply personally to your requests. 
The Happitalia head quarters are based in the Garbatella area in Rome.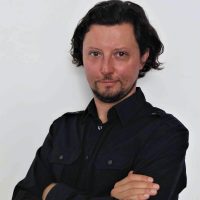 We always endeavour to offer you the very best of Italy with some little 'extras' like the sun, the 'joie de vivre', the exclusivity and above all a custom product that will come up to all your expectations!
This is possible because Happitalia is the result of close collaboration with local partners in order to obtain the best quality service at the best price.
– All collaborators of Happitalia are native English, French and Italian speakers and form a preferred link between local service providers and your structure.
– In response to your requests, Happitalia's proposals will be drafted in English so you will be able to forward them directly to your clients, without having to resort to a translation provider, thus gaining precious time.
– Project Management from A to Z: we offer our services to your seminars, congresses/conventions/, incentive trips and events of all types that we will plan and develop with you in order to provide you with a quality project.
– Our promptness in answering your requests will help you obtain budget estimates in a very short delay.
Our hope is that the Happitalia agency will be your chosen partner in Italy.
 
It has been created to make your event in Italy a success!